Reasons Why Glass Bottles are the Best for your Baby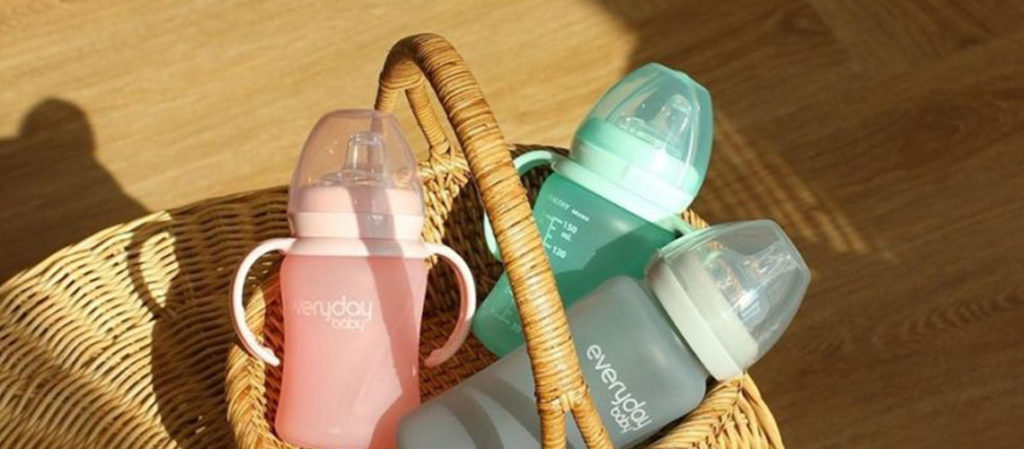 Glass Feeding Bottles come in many different shapes, and sizes. They each differ from one another with respect to the material used to manufacture them. It is important to decide which Glass Feeding Bottle works best for your baby's needs before you make a purchase. So, here we list down different criteria you should consider before buying Glass Baby Bottles.
Glass, of course! But this is the most important factor to consider when buying glass baby bottles. Glass bottles come in either regular glass or borosilicate glass. The material of a Glass Feeding Bottle does not make too much of a difference on its own, but some think it may affect how long the product will last. Borosilicate glass tends to hold up better if dropped from different heights while regular glass can crack easier with temperature changes (like going from room temperature water into hot water). Most parents love using Glass Feeding Bottles for their newborns because they are BPA-free. Glass Feeding Bottles are reusable because they can be used again and again without leaching chemicals into your baby's milk, as plastic baby bottles do! Glass can also be recycled so it is good for the environment too.
Silicone Coated for Extra Safety
Everyday Baby, makes glass feeding bottles that are coated with silicone. This is a new step for Glass Baby Bottles! The outside of the glass baby bottle is coated with a thin layer of silicone that provides a great grip and prevents it from making a mess on the floor if the glass bottle breaks. This means that you can dispose of the broken baby bottle easily and there is no massive clean-up needed.
This is the next level of glass baby bottles where you can enjoy having glass which is the healthiest material without having to opt-out for safety, ergonomics, and aesthetics. All thanks to our new innovative silicone coating technology.
The shape of a Glass Feeding Bottle is not usually something that parents consider before buying, but it does make a difference in how easy or hard it will be to feed your newborn. Everyday Baby's Glass Feeding Bottles have a slightly curved design which makes feeding easier than if you were using straight bottles. Even though all glass products sold today meet FDA standards, we recommend using a slightly curved shaped bottle so that it does not slip from the baby's hands once it is old enough to hold the bottle.
Glass Bottles come in a variety of sizes. Some have the capacity to hold 150 ml of milk, some have the capacity to hold 240 ml of milk. Each size works well for different ages depending on your baby's needs. For example, if you have an older newborn who is transitioning from breast milk or formula into cow's milk, then we recommend using a 240 ml glass baby bottle.Glass
Heat Sensing Glass Baby Bottle
You can never know really whether the milk is too hot for the baby or not. There we at Everyday Baby came up with this innovative idea of creating heat-sensing glass bottles. Glass Baby Bottle's Heat Sensing ability gives you peace of mind because its smart. If the liquid is too hot, the bottle changes color, so you don´t need to worry about your child being scalded. When the temperature drops down and will not harm your baby, it turns back to its original color again. Smart, right? Check them out here.
Most Glass Feeding Bottle companies say that their bottles are dishwasher safe but you can truly know only when you put them in a dishwasher. Some bottles crack inside the dishwasher because of the heat and some stay safe. We at Everyday Baby know that our bottles are dishwasher safe because we have thoroughly tested them ourselves. We also don't recommend our heat-sensing bottles in the dishwasher because of its sensitive proprietary formula.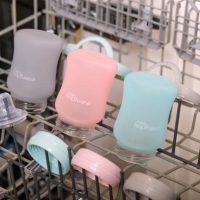 Glass bottles come with either silicone or latex nipples, both of which work well at transferring milk from the bottle into your newborn's belly! Silicone nipples tend to be slightly easier on babies because they have more flexibility than their rubber counterparts. We, at Everyday Baby use nipples, made up of soft medical grade silicone on our glass baby bottles.
What are you waiting for?
Glass Feeding Bottles have been around for decades because parents know that Glass Feeding Bottles are a safe and reliable way to feed newborns. Glass Feeding Bottles come in many different shapes, sizes, brands, and colors making it difficult to decide which Glass Feeding Bottle is best. However, if you follow the criteria given above, you will be able to find the right Glass Feeding Bottles for your newborns. Glass Feeding Bottles are a great investment for any parent!