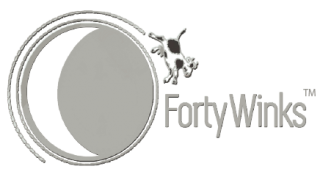 A comfortable mattress protector that safeguards babies when they are most vulnerable.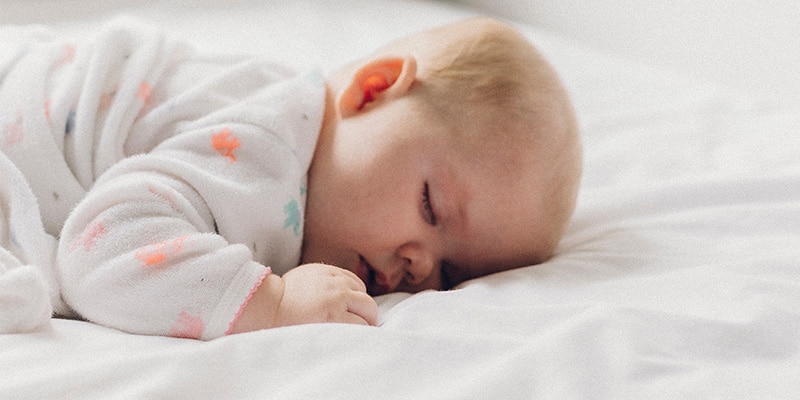 Offer your customers the protection that their babies need against what they cannot see.
With PJM Distribution and Forty Winks, parents will sleep more peacefully knowing that their babies are protected against invisible threats, like bacteria and dust mites.
The Pebble-Puff crib mattress covers by Forty Winks are designed to give your customer's little ones maximum comfort while they are sleeping or relaxing in their cribs.
These breathable covers are water repellent to provide maximum protection against accidental spills and leaks, they provide a protective barrier against dust mites and other allergens, and are designed with a unique multi-layer process.
Forty Winks Pebble-Puff Mattress Covers are super plush thanks to its quilted puffs, meant to increase airflow. They are constructed with double-stitched seams that make this fitted mattress pad easy to put on and take off, and are soft on your customer's baby's skin thanks to the materials they are made of:
Organic cotton, gentle on baby's skin

Eucalyptus Fibers (Tencel), known for its softness and comfort
Forty Winks provides peace of mind to parents across Canada thanks to the protection it offers and its eco-conscious efforts.
Quilted Crib Mattress Protector - Organic Cotton
Made out of organic cotton
Grown organically without pesticides
Grows with baby: fits standard crib and toddler mattresses
Soft and cooling for healthy sleep
No Phthalates or harmful chemicals
52"(132 cm) x 28" (71 cm) x 8" (20 cm)
Machine washable
Face: 100% organic cotton
Reverse: Laminate
Fill: 100% Polyester
Quilted Crib Mattress Protector - Eucalyptus Fibers (Tencel)
Made out of Eucalyptus Fibers (Tencel)
Grows with baby: fits standard crib and toddler mattresses
Soft and cooling for healthy sleep, and great for sensitive skin
No Phthalates or harmful chemicals
52"(132 cm) x 28" (71 cm) x 8" (20 cm)
Machine washable
Face: 100% Tencel Lycocell
Reverse: 100% Laminate
Fill: 100% Polyester
Quilted Mini Crib/Playpen Mattress Protector - Eucalyptus Fibers (Tencel)
For mini-crib/playpen
Made out of Eucalyptus Fibers (Tencel)
Soft Tencel Lycocell face fabric is great for sensitive skin
No Phthalates or harmful chemicals
38"(96.5 cm) x 24" (61 cm) x 6" (15 cm)
Machine washable
Face: 100% Tencel Lycocell
Reverse: 100% Laminate
Fill: 100% Polyester