Cloud.b is thrilled to announce the launch of CloudBox™, the unique storyteller which combines sounds and light projections!
CloudBox™ can be enjoyed by children aged 0-8 and comes with an illustrated storybook.
CloudBox™  includes immersive stories combining sounds and light projections!  
• Immersive storytelling with 36 original stories featuring 9 different characters
• Synchronized light projections create a visual experience like no other product on the market 
• Soothing melodies and white noises create a peaceful and relaxed atmosphere for babies and children 
• Recording function adds a personal touch to the storytelling experience
• Headphone plug for a totally immersive audio experience (headphones not included)
• Stories in 2 languages (English / Spanish)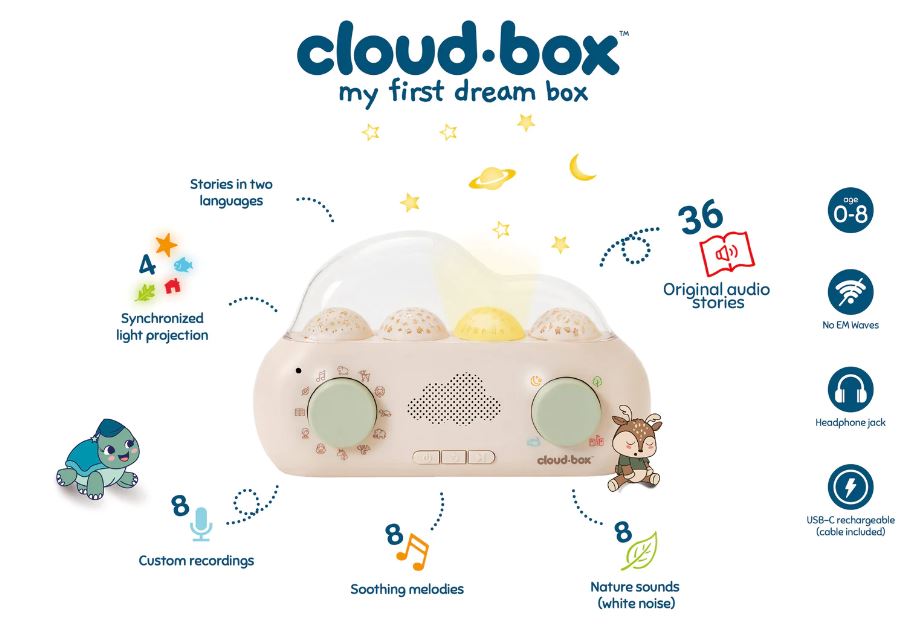 CloudBox™ narrates 36 fun stories based around 9 characters with very different personalities. Elliot the funny Elephant, Drake the courageous Dragon, Emma the adventurous little girl – and lots of other characters – venture into 4 luminous universes (Forest, Ocean, Space, Village) to learn about sharing, discovery and most of all… friendship.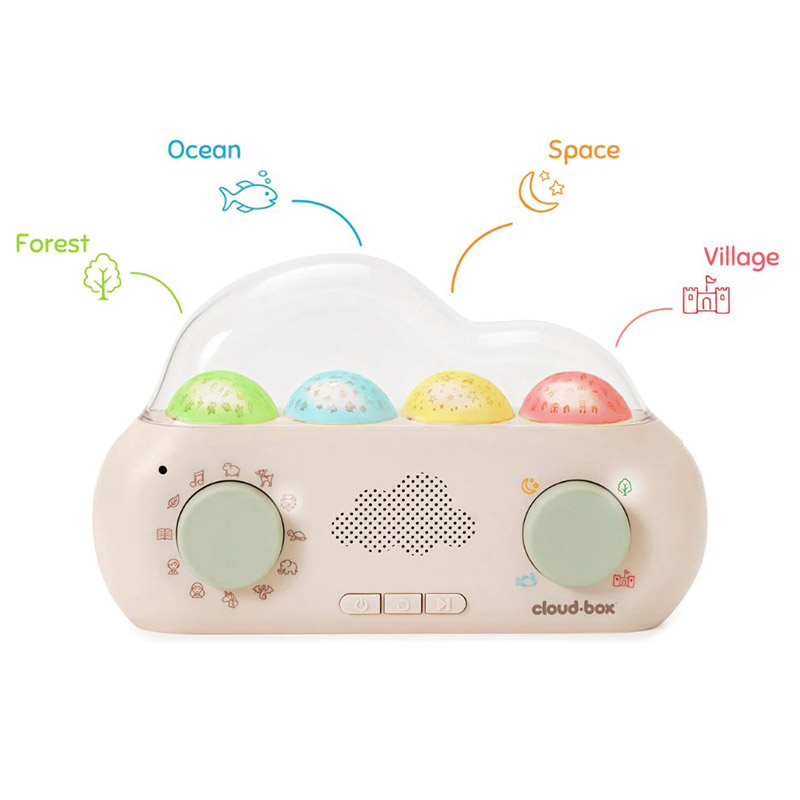 4 Universes - 4 light projections
The light projections change with each story, creating a visual spectacle that brings the narrative to life!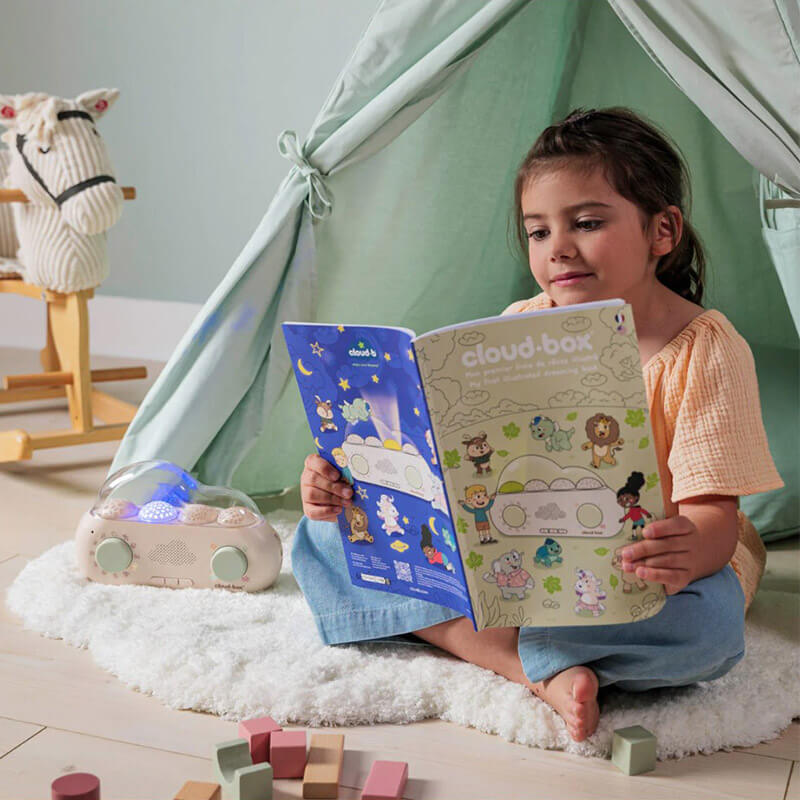 The illustrated book features the characters' adventures written in two languages